Room 9 Media was established in 2011 by John Billington who has many years of experience developing resources in the field of road safety and sustainable travel.
Since then we've been involved in a vast array of communication projects and are now approved suppliers for over 110 councils across the UK. We also deal directly with schools, companies and individuals who wish to purchase from us.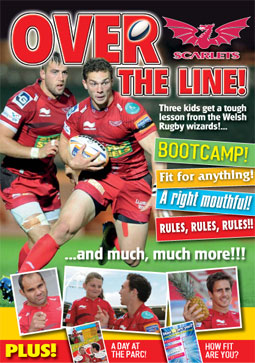 We have a wide range of popular resources available in our online shop on any and every aspect of road safety and sustainable travel.
We specialise in tackling tough topics in a way that is lively, eye-catching, contemporary and memorable. Our work has been described by the Times Educational Supplement as 'absorbing, colourful and deliciously funny. Children have obviously been consulted throughout the design and preparation'.
We also work on freelance projects and can help develop your ideas or work from scratch to create a powerful and relevant message on your behalf.

Whether the task is to produce a simple brochure, full colour magazine, educational resource or an online presence, we can help with any or every stage of the process.

Our partners include the best illustrators, designers, photographers and online 'boffins' who we have worked with for the last two decades!

So if you want to develop a message that's going to make your audience sit up and think, why not get in touch?